Clay Shoot - Our Primery Fundraiser
The Chapter holds an annual clay shoot that serves as our primary fundraiser. The funds we raise from this event helps us send kids to the Karl E Kelley Memorial Youth Camp and helps us fund habitat projects and other educational events. We truly appreciate the support from our sponsors and participants.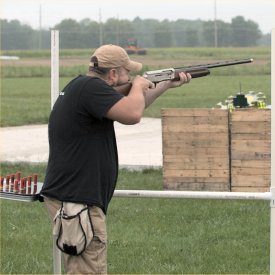 Regretably, the 2020 clay shoot had to be cancelled due to the COVID-19 pandemic. However, we have scheduled the 2021 event for Saturday August 21st.
For more information, contact Nick Brewer by email or (317) 937-7529.
Clay Shoot Documents